COMPANY THAT OFFERS MINIBUS TAXI AND COACH HIRE SERVICES
HIRE INVERNESS MINIBUS IN EASY STEPS
Welcome to Hire Minibus Inverness! If you are planning to hire a luxurious and executive class minibus or coach in Inverness, you certainly have come to the right place. We at Hire Minibus Inverness are considered among one of the top minibus and coach service providers in Inverness and its surrounding areas. Simply follow the given below steps to hire our services.
Whether you want to rent a minibus to transport an extended family in one vehicle or if you are traveling with a larger group, we, at Hire Minibus Inverness have the correct minibus for you to travel in Inverness and its surrounding areas.
If you come to Inverness in winter, we have winter tires, and ski racks to drive safely on snowy mountain roads or If you are looking for a fancy golf vacation, we can provide you with the right vehicle and the right driver to help you relax and enjoy the wonderful places of Inverness.
If you arrive by train or airport, we can pick up you or your group and transport to your destination. Although we are located in Inverness, we can also provide this service from any railway station or airport in Scotland.
Our minibus hire with driver includes professional and reliable staff with excellent navigational skills for a pleasant transfer of your group to Inverness. Our minibuses are furnished with additional legroom, adequate space for luggage and featured with air conditioner, DVD / CD players, portable seats and much more. Our minibus team has experienced advisors to answer your questions. If you have any doubts about a location or need advice on the selection of Minibus hire in Inverness, do not hesitate to contact us through our secure contact number, give us a call and one of our Inverness team will assist you.
In addition to many of our services, including minibuses, buses, and coaches, we provide service in all Inverness to make sure that everyone can make use of our fantastic service throughout the city. We have a great team of professional and qualified drivers who will be happy to help you. Call us today to arrange a full consultation.
Whether you are planning a wedding, a birthday party, a city tour, a sporting event, a corporate event, a school party, a school trip, a visit to the amusement park or simply an event that brings together a large number of people, look no further than Hire Minibus Inverness. We are the most reliable minibus hire service in the Inverness. We have one of the largest fleets in the country, which guarantees that we have the types of coach hire that meet all your travelling needs, for your special event.
Our chauffeur-driven coach hire is a popular rental vehicle that ensures group travel in comfortable, luxurious and pleasant manner. Our coaches are equipped with extra legroom, plenty of space for luggage and featured with air conditioning, plasma screens, DVD / CD players, folding seats and much more. Our trainers are available in different col, contact us for more information.
Our coach hire Inverness team will help you plan your trip and guarantee you the best coach hire service in Inverness without any problem. Our experts will help you plan your trip perfectly to Inverness, and our drivers will have a throughout understanding of the capital to ensure your journey runs smoothly.
With so much of what you see in Inverness, renting a coach is a perfect way to see everything! If you have booked a day for touring, why not use the services of Hire minibus Inverness to find your style? We are the perfect option for your pleasant trip throughout the Inverness and its surrounding areas, without being worried about traffic jams or paid parking.
If you are unsure of your booking needs, call us and a member of our booking team will advise you on how to avoid/minimize any extra charges. Or if you are not sure about the type of vehicle you need to hire, call us and our helpful and friendly staff will assist you to select the best coach that suits your needs. if possible, when booking a coach, book with Hire Minibus Inverness!
If you are planning group travel to Inverness, we, at Hire Minibus Inverness have been serving the city for decades and always respect the specifications and needs of our customers. We go beyond our limits to satisfy our customers and meet their traveling needs.
We offer minibus rental in Inverness at competitive and extraordinarily affordable price with no compromise on the quality of the service. Our price varies according to the type of vehicle. Do not hesitate to contact us for a quote. If you are not sure of the type of vehicle you need, our friendly and helpful staff can also assist you about the vehicle you need to rent. So do not hesitate to make us a call. We will surely love to hear from you.
Hire Minibus Inverness offers a large fleet of excellent multi-purpose vehicles for group transport. Luxurious and affordable rates for small, medium and large number of travellers, with capacity for 8, 12, 14, 16 and 24 people, while enjoying an experienced driver at the wheel. Hire Minibus Inverness offers extraordinary comfort at low cost while ensuring the highest quality of interior sophistication.
Our minibuses are tailored exclusively to satisfy your needs. The bus is monitored by the state-of-the-art tracking system to track every step. The minibus is large enough to allow you to stretch your legs comfortably and with ease. The seats are comfortable enough that you can even take a nap during journey. Seats are adjustable so that you can configure it according to your desired position. There is a power socket next to the seat where you can charge the phone in case of battery failure. To keep the trip fresh and refreshing, we have a built-in refrigerator that cools your drinks and the air conditioner that regulates the temperature in the minibus.
Travelling with Hire minibus Inverness ensure a unique journey with relaxation, controlled temperature, complete privacy, advance computerized entertainment systems, exclusive, and luxurious seating. In addition, our vehicle variants include only current models offering a wide choice of seats for 33 and 49 passengers. The possibilities are endless if you use our comfortable minibus hire service in Inverness. We focus on ensuring the full satisfaction of our customers. Call us today and get free quote!
STEP 1
Enter Your Journey Information

STEP 2
Enter Number of Passengers

STEP 3
Get Best Price Guaranteed
LET'S PLAN YOUR JOUNEY WITH US
HIRE MINIBUS LICHFIELD OFFER COACHES AND MINIBUSES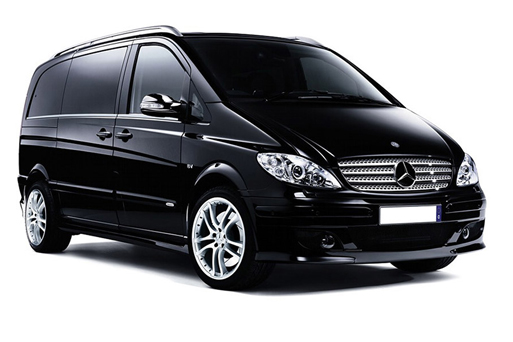 If you are looking for a luxurious 1-8 seater minibus for your specific occasion group transfer, you certainly have come to the right place. We at Hire Minibus Inverness are offering our 1-8 seater luxurious minibus to the people living in Inverness for different events and occasions.
Our 9-16 Seater minibus is fully equipped with the latest features, which will help you enjoy your transfers in an effortless manner. Hire Minibus Inverness is offering their 9-16 seater minibus for various occasions and events at a reasonable price.
Hire Minibus Inverness has a luxurious 24 seater coach that enables you to accommodate a group transfer of 24 or less individuals to any of the popular tourist attraction in Inverness. Give us a call today to hire our 24 seater coach to fulfill your group transfer needs.
The 36-72 seater coach of Hire Minibus Inverness has the capability to accommodate a group of 36-72 individuals in a luxurious manner. Simply hire our 36-72 seater coach for a luxurious group transfer experience.
There are several people living in Lichfield who are
I heard about this professional minibus and coach hire Service Company from my friend. I hired their service for my business client's airport transfers. They were simply professional and punctual.
An outstanding minibus and coach service indeed. I really enjoyed their prompt and friendly service will surely be considering them in near future.
Book Inverness minibus Travel Online